In Balance Neuromuscular Therapy utilizes the most current information about the human body to bring about rapid positive changes. It provides people with individualized therapy based on their own specific needs. Each session is designed to provide:
Pain Relief
Correction of Movements
Deeper Knowledge of the Whole Self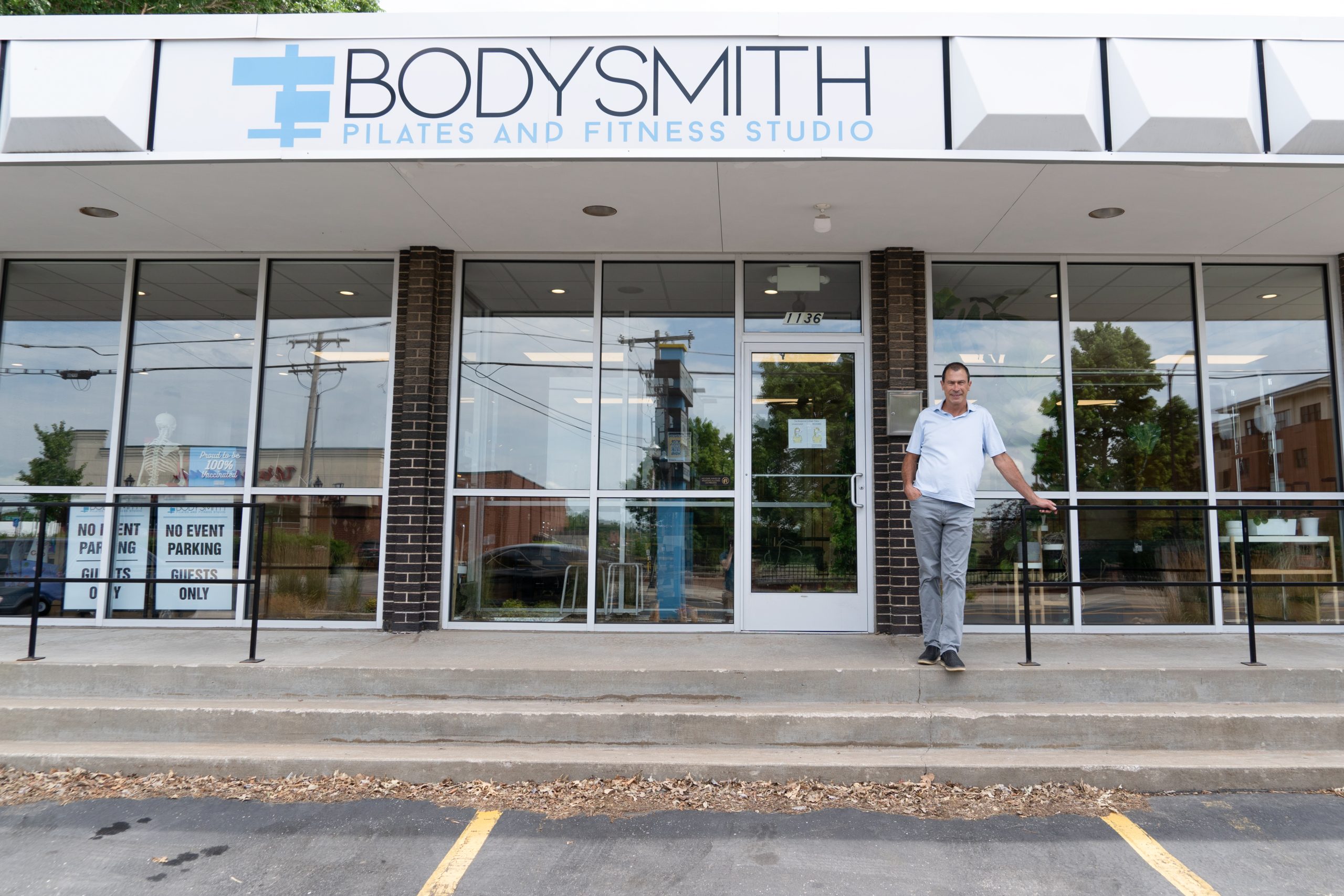 This work brings greater balance, organization, and intelligence into the system of your body/mind and corrects many conditions. Improvements include:
Improved autonomic functions
Improved mood
Improved sleep and rest
Improved ability to socialize
Improved thinking through reductions in dysfunction
IBNMT is painless and appropriate for people of all ages.
Tracy has a long history with movement. He earned the MFA in modern dance and has 25 years as a dancer and instructor of Pilates. He also taught kinesiology at the local massage school where he became a certified neuromuscular therapist. He opened IBNMT to incorporate his education in kinesiology, nervous system function and movement into a unified treatment model. His passion is learning about 4 revolutionary approaches to healthcare: polyvagal theory, neuroplasticity, sensory receptor corruption and body psychotherapy, and bringing it into sessions to help his clients.
He is also embarking on two new endeavors. He is beginning training in Anat Baniel Method Neuromovement, and is a co-host of ReConceive, a radio show on VoiceAmerica, with Dr. Deborah Cox, Psych PHD. ABM Neuromovement, like P-DTR, focuses on improving nervous system function in order to achieve pain relief, improvements in sports activities, better breathing, and many other benefits. This is done through hands on bodywork as well as movement lessons. The movement lessons teach clients ways to take a more active role in their healing Journey. ReConceive has the goal of connecting with and helping mental health care practitioners during this mental health pandemic. We want to provide information to the healthcare community about improving their treatment strategies for their patients and themselves that will help ease physical and emotional pain.
Clients are often surprised by how quickly their main complaint improves, and often notice improvements in seemingly unrelated aspects of how they feel.
Take Back a Pain-Free Lifestyle
tracymaxfield36@gmail.com
(417) 860-0648
1540 S. Thelma Ave.
Springfield, MO 65807